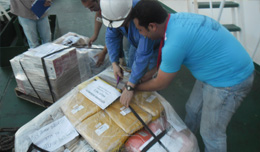 We consider Edwardo Marine Co. # 1 for customer relations, quality assurance on all products & services, it's our obligation to uphold & maintain to our customers competitive rates assuring you will receive the cheapest prices for all Egyptian market products with no competition, also ensuring a large assortment of products to accommodate every individual requirement.
We offer a large variety of products from dry goods to service & repair, a bonded store for your convenience, with customs authorization, our own reliable transportation which dispatch from our ware house daily to any point of Egypt assuring no delay on delivery. Below are some of the products and services the company offers: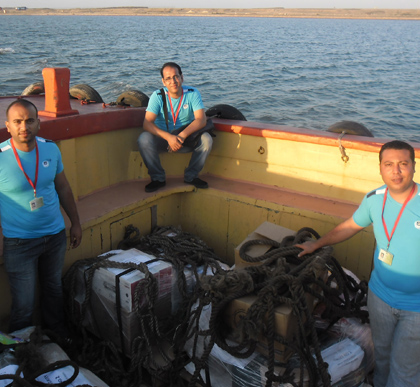 - Nautical charts and publications and navigational equipment.
- Cloth and linen products.
- Galley utensils.
- Ropes & hawsers.
- Provision and bonded stores.
- Pneumatic and electrical tools.
- Bearings, packing and jointing.
- Metal sheets, pipes, tub fittings, valves and cocks.
- Welding equipment and refilling different types of gases.
- Chemical products and cleaning material.
- Electrical equipment and navigational lights.
- Safety and fire-fighting equipment.
- & others.

All services can be provided at a competitive price including provisions of deck & engine stores, arranging of repairs. So if you deal with us you will guarantee attractive prices, payment facilities & fast deliveries.